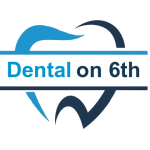 The College of Dental Surgeons BC and WorkSafe BC has clear guidelines that would need to be in effect for the COVID-19 pandemic by the BC Ministry of Health. These Guidelines are intended to maintain a healthy & safe workplace. We have also introduced protocols that go above and beyond the needed guidelines, please see below:
1. To check for the COVID-19 symptoms, all team members must complete routine temperature checks and self-assessments. In case one of our team members falls sick, correct safety and isolation protocols should be observed.
2. If you're sick or have had signs of a serious disease, you need to reschedule your meeting.
3. All team members are required to wear PPE during every visit.
4. We'll scan for COVID-19 signs on each case in advance, including completing a COVID-19 questionnaire (click here), and the suspect will have a contactless temperature test performed upon arrival. All patients will be required to use hand sanitizers before entering the clinic. If we have questions regarding the questionnaire or the temperature test, we reserve the right to reschedule your appointment.
5. Appointments are planned to be lighter and longer than average to maintain social space, so not many individuals in the workplace at one moment.
6. Between the appointments of each patient, we must strive to clean and disinfect all surfaces in both operatories and waiting areas and enforce specific levels of sterilization.
7. To reduce aerosols, each operator is fitted with air scrubbing systems.
8. You may be told to stay in your car while booking or when you arrive.
9. Chairs should be spread out in the reception room, maintaining social distance.
10. We request only the patient reaches the clinic for their appointment. For children below the age of 12 and patients with disabilities, a parent or a guardian may be allowed to accompany but would be requested to remain in their vehicle until the appointment is over. Every individual making an appointment without a parent present will be issued written updates detailing what took place in the duration.
11. Patients would be expected to rinse with 1 percent Hydrogen Peroxide before the treatment has started, to minimize the possible viral load.
12. Please only put in what you like. Do not carry large packs, rucksacks, or other things.
13. At this point, hygiene appointments should be hand scaling just to prevent the development of aerosols, without any polishing.
Our aim, as always, is to give you the finest dental treatment in the safest way possible. Please remain vigilant as we are working tirelessly to reschedule all appointments.
Thank you.